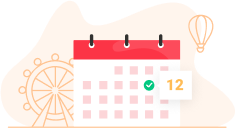 Select Date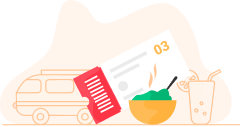 Tickets & More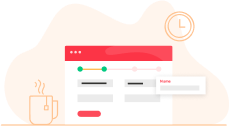 Fill the Details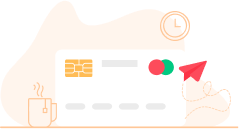 Check Out
Book a Ticket, Meal, Travel & More for Park
What's More
Go Beyond to explore our entire range of services, products, packages & more. ...
---
Smaaash Offers, Deals & Packages
Latest Smaaash Lower Parel Mumbai Offers, Ticket Price & Promo Codes for February 2020
Get best offers from the Smaaash discount list in Mumbai, Hyderabad, Bengaluru, Noida, Madurai, Mysore, Chandigarh, Ludhiana, Amritsar, Pune, Vijayawada and more locations on Beyond Enough.
| SMAAASH Games Offers | SMAAASH Prices & Discounts |
| --- | --- |
| All Games - Beyond Enough Exclusive | 84% Discounted + Additional 10% Discount: code BESMAAASH10 |
| Student Offer: All Smaaash Games @ 799/- | 84% Discounted + Additional 10% Discount: code BESMAAASH10 |
| Game on Mondays: Smaaash Games @ 1200/- | 84% Discounted + Additional 10% Discount: code BESMAAASH10 |
| Individual Games: Cricket Or Bowling Or Sky-Karting | Flat 15% Discount: code BESMAAASH15 |
| Flat 50% Cashback on PayPal | Flat 50% Cashback, upto 400/-, only on First PayPal Transaction |
| Flat 20% Instant Supercash on Mobikwik | Flat 20% Cashback, upto 500/-, once per month. Code: KWIK20 |
SMAAASH & BEYOND !!
Fulfilling our promise of delivering the best to our patrons, Beyond Enough is glad to extend SMAAASH – Mumbai's #1 entertainment arena spread over 120,000 sq, ft of area in Kamala Mills, Lower Parel. Smaaash offers hi-tech Virtual Reality games, the only VR entertainment arena in the city where you can Get lost in the world of Virtual reality and experience the chills by playing games like Finger Coaster, Flymax, Vertigo Walk the plank, XD Interactive Theatre and Magic Carpet. Get the best of sports, music and dining all at one place. SMAAASH Cricket offers multiple lanes of Cricket Pitch where you can play and get Bowled by likes of Malinga & Shane Warne, Wasim Akram, Malinga, Brett Lee. You can also go for Sky Karting which is the most TRENDING game at Smaaash, Sky Karting is driving people crazy. It gets more exciting with a 430 meters long multi-level track. Go Smaaash it. Bowling at Smaaash is the only UV lit bowling alley in Mumbai Grab a chilled beer and some lip smacking snacks from the adjoining Mighty Small Bar to have a complete package of fun with your friends.
STEPS to Book:
Click https://www.beyondenough.in/amusement-park/smaaashlowerparel
Select Respective City
Select Date of Visit from Calendar.
Select Smaaash Deals & Packages -> click CONTINUE
Fill up the personal details -> click CheckOut (you will reach to the Order Summary Page)
Apply respective Smaaash COUPON CODE to avail the exciting discounts on Smaaash Packages in Mumbai.
After the Payment, you shall receive a CRN ID via SMS as well as an EMAIL from SMAAASH which you need to carry (no HardCopy required). You need to present the CRN ID over the counter to collect the tickets.
Smaaash Near Me - Smaaash Outlets Pan India
You can find Smaaash in Mumbai - Kamala Mills, Lower Parel | R City, Ghatkopar | Korum, Thane | Grand Central, Seawoods, Pune, Hyderabad - Jubilee Hills | 6 Mall, Dilshuknagar, Bangalore -1 Mg Mall | Phoenix Market City, Jaipur, Jamshedpur, Raipur, Gwalior - DB City Mall, Amritsar, Bhopal - DB City Mall, Madurai, Mangalore, Mysore, Ludhiana, Vijayawada, Indore, Jalandhar, Bengaluru - Phoenix Marketcity, Chandigarh and Siliguri.
Smaaash Ticket Price
*SMAAASH's GAME ON MONDAY's Price: Rs. 1,200/- (937.50 + taxes) (*You save: Rs. 140.63/- which is flat 15% of Rs. 937.50/-)
*Beyond Enough's Price (Incl of all taxes): Rs. 1,059.38/-
SMAAASH FAQs
What Are Timings Of Smaaash?
Monday – Friday: 01:00 PM - 01:00 AM
Saturday – Sunday: 12:00 PM - 01:00 AM
Where Is Smaaash – Lower Parel Located?
Oasis Complex Kamala Mills Gate No 4 | Pandurang Budhkar Marg, Lower Parel, Mumbai 400018, India
What games are there in Smaaash?
The list of games available at Smaaash: Sky Karting, Cockpit 360, Dodge Ball, Finger Coaster, Cricket, Twilight Bowling, Walk the Plank, X2 Motor Racing Simulator, 9D Extreme Interactive Theatre & more. Call 9920040323 for awesome deals and packages!
Where Is Smaaash In Hyderabad?
Smaaash have 5 centers in Hyderbad. Inorbit Mall Cyberabad, Six Mall, City Center Mall, 36 Jubilee Hills & Forum Sujana Mall. Call 9920040323 for Smaaash tickets booking online & get amazing discounts.