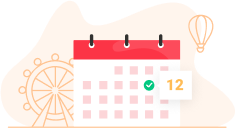 Select Date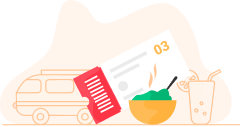 Tickets & More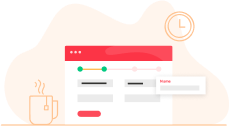 Fill the Details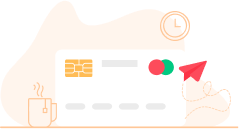 Check Out
Book a Ticket, Meal, Travel & More for Park
What's More
Go Beyond to explore our entire range of services, products, packages & more. ...
---
Aqua Imagica Water Park Offers, Tickets Price & Discounts
Get Adlabs Imagica water park offers at flat 30% on prebooking of 15 days early bird coupon code at Beyond Enough. Get flat 65% discount on Water Park for college students. Call us 9920040323
Latest Imagicaa Water Park Offers & Discounts For February 2020 At Beyond Enough
Choose from amazing imagicaa water park deals and discounts for students, group booking, early-bird offers on Beyond Enough. Beyond Enough is an official ticketing partner for Imagicaa.
| | | |
| --- | --- | --- |
| Aqua Imagica Offers | Adlabs Imagica Deals Promo Codes Jan 20 | Imagica Water Park Offer Validity |
| Flat 35% imagica discounts for College Students | only for College Student IDs: Promo code BECOLG35 | Till 29th Feb 2020 on Water Park |
| Imagica Offers on Prebooking of 15 Days | Flat 25% OFF: code BE25 | Book by 15th Feb,2020 for Visit Till 29th Feb 2020 |
| Group booking imagica offers 5 & above tickets | Flat 20% Off: code BE20 | Till 29th Feb 2020 on Water Park |
| Imagica Booking less than 5 tickets | Flat 12% Off: code BE12 | Till 29th Feb 2020 on Water Park |
| One Time Ride Access (Best Price): ? 999/- Original Price: ? 1899 | Additional 12% Off: code BE12 + 50% PayPal Cashback | Till 29th Febuary, 2020 |
| Birthday Imagica Offer: minimum 5 people visit | Free Ticket Birthday Person + Free House of Stars + Guaranteed Return Gift + 5% on other tickets | Till 29th Feb 2020 on Water Park |
| Wat A Wednesday Imagica Offer | Additional 10% Off on deeply discounted prices: code BE10 | Till 29th Febuary, 2020 on Imagicaa Water Park |
| Ghar Se Ghar Tak: Tickets + Meal + Car (Pickup & Drop) | Avail 10% Off: code BE10 | Till 29th Febuary, 2020 |
| Passport Offer: 4 times visit in a year (any park) | Flat 10% Off: code BE10 | Till 29th Febuary, 2020 |
| MEAL PACKAGES | 60-70% prediscounted prices | select from addons alongwith tickets |
| Transport Offers for Adlabs Imagica | Get Bus/Car (4seater or 6seater) | book before 8:00pm for next day visit from addons |
| Imagica Novotel Stay Offer | Flat 10% discount: code BE10 | ThemePark + WaterPark + stay @ Novotel with complimentary breakfast |
Imagicaa Water Park Ticket Prices At Beyond Enough
List of Adlabs Imagicaa Water Park Ticket Prices. For Imagica Tickets Discount Call 9920040323!
Imagicaa Water Park Entry Fees (early bird). Adult Ticket Prices - 699.30/- & Child Ticket Prices - 559.30/-
Water Park Entry Fees (Group Offer >5). Adult - 749.25/- & Child - 599.25/-
*Taxes as applicable.
Imagicaa & Beyond Enough!
We at Beyond Enough, go beyond boundaries to get the best experiences at?the best prices in the industry. There are about 4-5 Disney Lands in the world, we are proud to offer our guests our own Indian version of Disney Experience. Imagica – India's only International Standard Themed Destination, brings you the right mix of fun, excitement and thrill with the unparalleled Theme Park, Water Park and Snow Park. That's not all! Imagica also takes care of your stay with world-class accommodation at Novotel Imagica! Theme Park is for Thrill & Experience and Water Park is for Leisure. IMAGICA is open 365 Days.
Imagicaa Water Park In Khopoli:
Imagicaa is a world-class water park with unique thrilling and relaxing attractions, a Mykonos-themed locale, restaurants, and shopping experiences in Khopoli. The best day-party destination around Mumbai and Pune. Enjoy high-energy slides, chilled out attractions, great food and drinks, in a picturesque location.
While at Imagicaa, head to the Mykonos-themed Water Park, where there is never a dull moment. The non-stop upbeat music sets the perfect tone to party at the?Wave Pool, and the water slides shoot up the thrill meter. Get on the exciting rides, splash away at the? Zip Zap Zoom? in the looping aqua tubes, and twist and turn at the?Swirl Whirl?at Imagica's Water Park.
From crazy slides to lazy lagoons, it is the best place to escape the mundane routine! The restaurants offer an appetizing range of quick snacks, meals and beverage to keep you hydrated and full, while you enjoy at the park. Excitement doubles as? Water Park guests now get free access to the majestic Grand Imagica Parade and other attractions at the Imagica High Street.
What Are Timings Of Imagicaa Water Park?
Park Timings: 10:30am – 7:00pm | Ride Timings: 11:00am – 6:00pm | Breakfast:10:30am onwards
Beyond Enough Hack:?Above is the information you will get on the site, the hack which you need to know is to reach IMAGICA by 10 am as you might end up waiting in a long queue (in spite of 8-10 ticket windows) to collect the Tickets over the counter to get an entry in the park.
Where Is Imagicaa Water Park Located?
Khopoli – one and a half hour's drive from Mumbai and Pune Address: 30/31, Sangdewadi, PaliKhopoli Road, Taluka-Khalapur, Off Mumbai Pune Expressway, Raigad, Khopoli, Maharashtra
Beyond Enough Hack:
Carry your own clothes, preferably body-hugging (nylon or synthetic) to avoid them getting stuck in any rides. Locker facility will be provided inside the water park. There will be a Deposit of ? 500/- and a rent of about ? 200/- per locker. Below 5yrs age get free entry to Water Park compared to 3yrs at Theme Park.
Cancellation Policy:
We are Growth Partners of IMAGICAA Water Park and strictly follow their exact policies. Cancellations/Refunds/Chargebacks: Cancellations of entry tickets are permitted only up to 48 hours prior to the intended date of visit, & 25% cancellation charges shall be levied on the total price paid. No refunds are permitted if cancellations are made within 48 hours prior to the intended date of visit. Partial cancellations or modifications are not permitted. No refunds are admissible on cancellation or alteration of vehicle bookings. No-Show: Please note that the Park tickets are issued only for the date as mentioned thereon. These tickets cannot be used on any other date & no refunds shall be given for unused tickets. Chargeback: No chargeback are permissible on unused tickets (Over & Above the IMAGICA Cancellation Charges: Beyond Enough will charge 2.5% as handling & payment gateway costs)
Also Check:
Imagicaa Theme Park
|
Imagicaa Novotel Stay Packages
|
Wet N Joy Offers