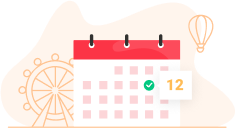 Select Date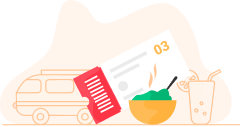 Tickets & More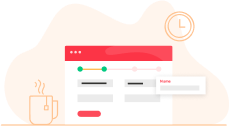 Fill the Details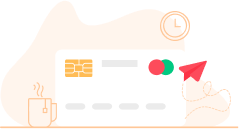 Check Out
Book a Ticket, Meal, Travel & More for Park
What's More
Go Beyond to explore our entire range of services, products, packages & more. ...
---
KidZania Delhi - Special Offers on Tickets & Prices
Beyond Enough proudly partners with KidZania to bring to your child an unparalleled opportunity to unwind and pick up important real-world skills that complement their education by blending reality with entertainment. KidZania is a one of its kind theme park that is inspired by real cities around the world. It is replete with roads and cars, buildings and businesses, just like a real city. It even has its own currency which your child will learn to spend.
Latest KidZania Delhi Offers, Coupon Code & Discounts for February 2020 | Beyond Enough
Check out the latest coupons & offers at KidZania Mumbai Rcity and KidZania Delhi NCR on Beyond Enough. Book your KidZania tickets online, Find Kidzania promo code below:
| KIDZANIA Offers | Kidzania Deals & Coupons Code |
| --- | --- |
| Flat 5% Discount on Kidzania Ticket Price | Promo code: BE05 |
| Flat 50% Cashback on PayPal | Flat 50% Cashback, upto 400/-, only on First PayPal Transaction |
| Flat 20% Instant Supercash on Mobikwik | Flat 20% Cashback, upto 500/-, once per month. Code: KWIK20 |
KIDZANIA & BEYOND !!
KidZania redefines entertainment for kids. In a world that is increasingly becoming dependent on machines for entertainment, KidZania offers the realism and charm of role-playing from the good old days when there were no TVs or computers. Your kids can become an engineer, doctor, pilot, businessman or anything else they wish to become and learn about careers and finance. The interactive indoor theme park provides a unique learning environment in which the kids can improve their social, problem-solving and decision-making skills. Children can use their creativity to solve real-world problems. Kids learn by experimenting and emulating. All the games and activities in KidZania have been designed taking these two factors into consideration. There are over 100 role-playing activities where kids can get to know more about aviation, animation, acting, engineering, medical sciences among other fields. Lessons learnt by this method stay with children for a long time as they learn by application rather than memorization. They make their own discoveries and gain first-hand knowledge of things they are taught in school. Now your children will not only know what a policeman does, but they will also know how he does his job. Another interesting concept is the functional economy at KidZania. At an age when grown-ups find it difficult to handle their finances, it has become imperative to give children the exposure to financial literacy as early as possible. Most children know that they have to exchange notes and coins to buy the stuff they want. They know they have to spend. But they are yet to grasp the concepts of earning and saving, concepts that are not taught but have to be learnt nonetheless. At KidZania, children are allotted cheques they can use to buy things. The earn for performing activities. They can deposit their earnings at the bank which will give them their own personal debit card. They can use it at ATMs to withdraw money and spend it to buy goods. If you are worried that your little one might get lost in the 'big city', KidZania has got you covered for that too. Children and their parents are given bracelets that would help them stay connected at all times. KidZania employs professionals who not only ensure that the children are safe but are also trained to prevent and handle any untoward incidents. There are CCTV cameras throughout their facility to monitor activities. With vacations approaching, KidZania will be open on all days between 10 AM to 9 PM from 13th April to 9th June. On other days, it is open between 10 AM to 3 PM & 3 PM to 8 PM on weekdays and 10 AM to 3 PM & 4 PM to 9 PM on holidays. Remember to avail exclusive offers on KidZania tickets on Beyond Enough.
WHAT ARE TIMINGs OF KIDZANIA??
MUMBAI (R-City): 10:00 am to 09:00 pm (Monday to Sunday, Open 365 Days)
DELHI NCR: 10:30 am to 08:00 pm (Tuesday to Sunday)
WHERE IS KIDZANIA LOCATED??
KIDZANIA MUMBAI Address: R City, 3rd Floor, North Wing, LBS Marg, Ghatkopar (W), Mumbai 400 086
KIDZANIA DELHI NCR Address: Entertainment City, Gate No. 11, Near The GIP Mall, Sector 38A, Noida, 201 301
STEPS TO BOOK
:

Click https://www.beyondenough.in/amusement-park/kidzaniamumbai
Select Date of Visit from Calendar.
Select Shift Timings -> number of people (as per age)
click CONTINUE
Fill up the personal details -> click CheckOut (you will reach to the Order Summary Page)
Apply respective COUPON CODE to avail the exciting discounts.
After the Payment, you shall receive a TRANSACTION ID via SMS as well as an EMAIL from KIDZANIA which you need to carry (no HardCopy required). You need to present the Transaction ID over the Ticket Window.
TERMS & CONDITIONS:
We recommend that you arrive 30 mins prior to your shift timings for ticketing and security procedures. Do note that entry will begin at the designated shift time only.
No outside food and beverages are allowed inside KidZania.
The Staff reserves the right to conduct searches on visitors' bags upon entrance into KidZania.
Some establishments in KidZania may be temporarily closed for maintenance, remodeling or blocked for birthday parties/ private events.
Official identification may be requested at the point of entry or at any time during the visit to KidZania.
KidZania is a nation for kids and saving spots in queues for them is prohibited
Temporary exits are not allowed for kids.
Security bracelets are non-transferable.
The Management reserves the right to deny admission into KidZania once it reaches its maximum visitor capacity.
Customers placing order with KidZania India (imagiNation Edutainment India Pvt. Ltd) are liable of receiving promotional SMS, irrespective of their number being registered under NDNC. If customer wish to not receive promotional SMS, they may contact us on 8906 444 666 or info@kidzania.in
CANCELLATION POLICY:
Bookings once made cannot be refunded or cancelled. Partial cancellations or modifications are not permitted. No-Show: Please note that the Park tickets are issued only for the date as mentioned thereon. These tickets cannot be used on any other date & no refunds shall be given for unused tickets. Chargeback: No chargeback are permissible on unused tickets