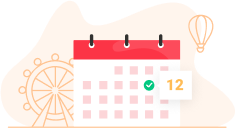 Select Date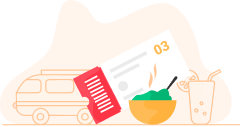 Tickets & More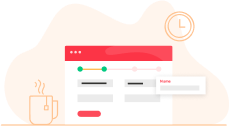 Fill the Details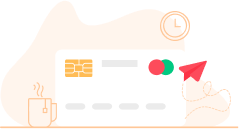 Check Out
Book a Ticket, Meal, Travel & More for Park
What's More
Go Beyond to explore our entire range of services, products, packages & more. ...
---
Imagicaa Theme Park Offers, Tickets Price & Entry Fees Discounts
Get imagicaa theme park offers at flat 30% on prebooking of 15 days early bird coupon code at beyond enough. Get flat 65% discount on imagicaa theme park for college students. Call for imagicaa ticket booking 9920040323
11 Latest Imagicaa Theme Park Offers & Discounts For February 2020 At Beyond Enough
Choose from amazing imagicaa deals and discounts for students, group booking, early-bird offers and deals on imagica theme park exclusively with Beyond Enough.
Flat 35% Imagica Discounts For College Students Only For College Student Ids: Promo Code Becolg35. Valid Till 29th Feb 2020 On Theme Park
Imagica Offers On Pre-booking Of 15 Days. Flat 25% Off Code Be25. Book By 15Th Feb 2020 For Visit Till 29th Feb 2020
Group Booking Imagica Offers 5 & Above Tickets. Flat 20% Off: Code Be20. Till 29th Feb 2020 On Theme Park
Imagica Booking Less Than 5 Tickets. Flat 12% Off Code Be12. Till 29th Feb 2020 On Theme Park
One Time Ride Access (Best Price): ? 999/- Original Price: ? 1899. Additional 12% Off: Code Be12 + 50% Paypal Cashback. Till 29th Feb 2020
Imagica Offers On Birthday: Minimum 5 People Visit. Free Ticket Birthday Person + Free House Of Stars + Guaranteed Return Gift + 5% On Other Tickets. Till 29th Feb 2020 On Theme Park.
Ghar Se Ghar Tak: Tickets + Meal + Car (Pickup & Drop). Avail 10% Off Code Be10. Till 29th Feb 2020
Passport Offer: 4 Times Visit In A Year (Any Park). Flat 10% Off: Code Be10. Valid Till 29th Feb 2020
Meal Packages 60-70% Prediscounted Prices. Select From Addons Along With Tickets.
Transport Offers For Adlabs Imagica. Get Bus/Car (4Seater Or 6Seater). Book Before 8:00 Pm For Next Day Visit From Addons.
Imagica Novotel Stay Offer. Flat 10% Discount: Code Be10. Themepark + Waterpark + Stay @ Novotel With Complimentary Breakfast

Adlabs Imagica Theme Park Ticket Prices At Beyond Enough

List Of Adlabs Imagica Theme Park Ticket Prices. For Imagicaa Ticket Discounts Call 9920040323!
Imagica theme park entry fees for early bird. Adult ticket prices - 909.30/- & child ticket prices - 909.30/-
Theme park ticket prices (group offer >5). Adult - 974.25/- & child - 974.25/-
Adlabs imagica theme park (one time ride access): adult - 899.10/- & child - 899.10/-
*taxes as applicable.
Imagica & Beyond Enough!
We at Beyond Enough, go beyond boundaries to get the best experiences at?the best prices in the industry. There are about 4-5 disney lands in the world, we are proud to offer our guests our own Indian version of Disney experience. Imagica – India's only international standard themed destination, brings you the right mix of fun, excitement and thrill with the unparalleled theme park, water park and snow park. That's not all! Imagica also takes care of your stay with world-class accommodation at Novotel imagica! The theme park is for thrill & experience and water park is for leisure. Imagica is open 365 days.
Adlabs imagica theme park rides in khopoli:
Imagica has a wide range of rides to offer for everyone, be it for your kids, your family or the thrill rides for the adventurous person hidden inside you. For the adventure seekers, there are roller coasters and high-speed rides?such as?scream machine, nitro and gold rush express. While kids may have fun at the?mambo chai chama, tubby takes off, wagon-'o'-wheels?and more, the young-at-hearts can experience the thrilling attractions,?mr india, i for india, rajasaurus, splash ahoy, amongst others. Imagica also offers magnificent indoor ac attractions such as?salimgarh, the detective bow wow show, the magic box?and much more. Imagica has continuously been adding newer attractions every year. Staying true to this tradition, children's favourite character chhota bheem and his friends have found a permanent home at imagica. Chhota bheem will meet and greet his fans, and lift their spirits by being a part of the entertainment extravaganza- the grand imagica parade. That's not all! Guests will also have a plethora of interesting chhota bheem merchandise to choose from and take back home.
What are timings of imagica?
Theme park:
Park timings: 10:30am – 8:00pm
Ride timings: 11:00am – 7:00pm
Breakfast:?10:30am onwards
Beyond Enough Hack:?Above is the information you will get on the site, the hack which you need to know is to reach imagica by 10am as you might end up waiting in long queue (inspite of 8-10 ticket windows) to collect the tickets over the counter to get an entry in the park.
Where is adlabs imagica theme park located?
Khopoli – one and a half hour's drive from mumbai and pune address:
30/31, sangdewadi, palikhopoli road, taluka-khalapur, off mumbai pune expressway, raigad, khopoli, maharashtra
How to reach at imagica?
From?mumbai:
A/C bus travel (offered by imagica) – 599/- (per person) pickup & drop. Book your tickets (along-with bus travel) at a discounted price from Beyond Enough here.
A/C car travel (offered by imagica) – 2,999/- (4 seater) & 3,499/- (6 seater). Choose from the travel options which cater to families and groups of all sizes.
Car pickup & drop service is from mumbai and pune only. You can either simply add-on a car or choose from super-saver ghar-se-ghar-tak package. Find out our discounts and book your imagica ticket with car selection option here.
Local Trains
1. Take a train to khopoli and avail pocket-friendly rickshaw rides to imagica and back 2. Once you arrive at khopoli station, you can avail an auto-rickshaw ride directly to/from imagica 3. Prices are fixed for your convenience: rs.50 per person for a one-way ride 4. For return journeys, rickshaws are usually available outside the main entrance. 5. Khopoli station is just 20 minutes from imagicaa 6. It is connected to mumbai via direct local trains, and to the rest of the rail network via karjat station.
Pune:
1. Car & bus travel (offered by imagica) 2. A/C bus services from pune
Find out our discounts and book your imagica ticket with car selection option
Steps to book Imagicaa Theme Park Ticket on Beyond Enough:
Updating Soon...
Faqs & Beyond Enough Hacks:
Very important:
Discounts are available only on online ticket booking. These offers are exclusive and will not be available at the park counter. Online booking will close at 9:30am for the very same day visit. We highly recommend the purchase of?online exclusive meal packages, as this will save you about 60-70% in food cost at the park. Add-ons (like meal packages, transport, digi photo, etc.) cannot be booked separately. Whether the tickets are purchased online or at the park, the taxes remains the same. Beyond enough do not charge any extra tax. The prices & taxes are controlled by imagica.
Should i travel to imagica in a monsoon?
Imagica is a lot more fun during rains. The view is super awesome as it is a hilly region. For theme park - there are only 3-4 (out of 25) rides outside, rest all of them are indoors.? Rides are not closed, all rides are operational in rains too unless it is heavily raining for which, few rides are paused for a while & started back again, which you can cover any time of the day.
What is digi-photo?
Beyond enough hack:?there are numerous cameras installed inside the park as well as inside the rides, which will capture your timely moments. Not just that, there are many professional photographers across the park which will be capturing your mesmerizing photos. At the end of the day, when you leave the park, you will be shown the pictures captured in the entire day. If you have to take home these memories, you can purchase them, digital photos are uploaded on a link, shared with you from where you can download at your comfort. You can pre-buy the digi-photo packages available in the add-on section to save about 50-60%.
Imagica booking:
jr.Child or pre-schooler has free entry to snowpark and tubby's secret party, (tubby's secret party will be from 1pm to 2pm)
When does the online booking to buy imagica tickets close?
Online booking window closes at 9:30am for the same day's visit, so if you are waiting for booking your tickets very last moment, you would like to book the same before 9:30am
Can we avail the discounts at the counter physically?
No. Discounts are offered online to ensure the consumer's visit. This is available to help people conclude their booking and pre-buy. At the counter, you have already reached traveling 40-50kms, you are already our patron, discounts are offered to convert a non-consumer to our patron. Also few tickets like wat-a-wednesdays, happy tuesdays & special events tickets tend to get sold-out, so we recommend booking the tickets for your imagica trip as soon the visit is finalized.
What are express tickets?
Express tickets allows you to skip the long waiting queue for the rides - once for every ride. Ideal average waiting time is about 15 to 20mins and during the special days like happy tuesdays / watawednesdays, etc, it increases to almost 30mins.
Meal options:
We highly recommend the purchase of?online exclusive meal packages, as this will save you about 60-70% in food cost at the park.
Beyond enough hack:?these are meal coupons to be collected at the counter (one each for breakfast, lunch, snacks and dinner). Guests need to only present the same at any of the restaurants inside the park and select any one dish from the menu. These coupons do not have any amount mentioned on the same. You can opt for any item veg/non-veg, even jain food is available at the restaurants. Unlimited packages have only the lunch as unlimited, which is served at a specific restaurant only which serves buffet – imagica capital at theme park & ammos cafe at water park
Transport:
Can I book imagica's transport on the same day of my visit to imagica?
Imagica's transport desk shuts by 8pm for the very next day's visit, so please book before 8pm if your visit date is just next day.
How will i know whether my cab/car or bus has been booked?
If you have availed transport for imagica, you will be receiving the car or bus details between 9pm till 11:30pm one day before the visit date.?If you don't receive the details in the mentioned time (which happens in rare cases), you can reach out the imagica's transport desk number?022 – 62552940?(working hrs: from 7am till midnight 12am)
Will the cab or car come to pick me up at my preferred location?
Yes. Beyond enough hack:?however, there are certain un-serviceable city outskirts which are not covered under the services (available till vasai, kalyan only in mumbai)
How do I select my preferred bus, car time and what will be my pickup location?
When you add a quantity for bus/car, you will see the drop-downs to select the pickup time. In case of car-booking – the address you put in the personal details page will be considered as pickup-drop location in case of bus-booking – there are various pickup points which you will have to select from (near to your residence, as per your convenience)
Snow Park:
Snow park is a 45min. Activity, time-slot starts from 10am, last time slot is at 7pm. It can be purchased alongwith the tickets. You will be provided with all the necessary winter wear to keep you safe from catching a cold! Jacket, hand gloves and snow hiking shoes are available free-of-cost at the snow park. Jr. Child or pre-schooler gets free entry to snowpark.
Beyond Enough hack:?if you have bought imagica's snow park tickets or are planning to visit snow park. Please ensure you are carrying your own socks, right socks... You are not allowed inside snow park without socks & they do not provide along with the other furry clothes. You can purchase the socks at the park directly if you have forgotten to carry the same. Themepark is very exhaustive and takes high time to cover, you might have to skip few rides to attend snow park, so snow park is a best-fit with water park.
What is the entry fees of imagica?
Imagica theme park tickets starting from inr 909/-. Call 9920040323 for the best imagicaa theme park deals and discounts!
How can i get imagica ticket discount?
To get a discount on imagica tickets, you need to book imagica tickets online with beyond enough. Please call 9920040323 for latest imagica deals and packages!
Cancellation Policy:
We are growth partners of imagica and strictly follow their exact policies. Cancellations/refunds/chargebacks: cancellations of entry tickets are permitted only up to 48 hours prior to the intended date of visit, & 25% cancellation charges shall be levied on the total price paid. No refunds are permitted if cancellations are made within 48 hours prior to the intended date of visit. Partial cancellations or modifications are not permitted. No refunds are admissible on cancellation or alteration of vehicle bookings. No-show: please note that the park tickets are issued only for the date as mentioned thereon. These tickets cannot be used on any other date & no refunds shall be given for unused tickets. Chargeback: no chargeback are permissible on unused tickets (over & above the imagica cancellation charges: beyond enough will charge 2.5% as handling & payment gateway costs)
Other Exciting Offers
Magic Mountain Offers
|
Kidzania Mumbai Discounts
|
Beyond Salon Discounts