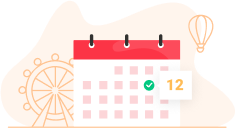 Select Date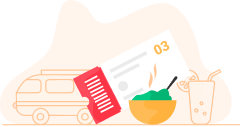 Tickets & More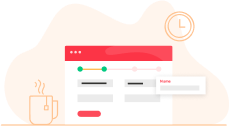 Fill the Details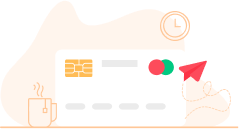 Check Out
Book a Ticket, Meal, Travel & More for Park
What's More
Go Beyond to explore our entire range of services, products, packages & more. ...
---
Adlabs Imagica Stay Packages in Novotel Khopoli, Lonavala
Novotel Imagica Khopoli is surrounded by the scenic mountains of Khopoli, Lonavala and offers elegantly designed stylish rooms, premium meeting room facilities, all day dining options, a swimming pool, gymnasium, and easy access to both the Parks (Imagica Theme Park & Water Park).
Latest Imagica Novotel Stay Packages, Offers at Beyond Enough
| Adlabs Imagica Novotel Packages | Novotel Imagica Offers & Discounts | Offer Validity |
| --- | --- | --- |
| Imagica Novotel Stay Package | Flat 10% discount: code BE10; ThemePark + WaterPark + stay @ Novotel with complimentary breakfast | Till 31st March, 2020 |
| Flat 50% Cashback on PayPal on Novotel Stay | Flat 50% Cashback, upto 400/-, only on First PayPal Transaction | Till 30th November, 2019 |
| Flat 20% Mobikwik Instant SuperCash on Imagica Stay Package | Upto 500/-, once per month. Code: KWIK20 on mobikwik | Till 30th November, 2019 |
Imagica Parks & Novotel Stay Packages Price at Beyond Enough

The package includes Imagica Parks Access + Stay packages for two, starting from 9,000 Call 9920040323 to know more!

Imagica Theme & Water Park tickets
Complimentary breakfast
Themed of restaurants & bar
Free Wi-Fi
Pool, spa & gym
Kids' play area
Call 99200 40323 & more
WHERE IS ADLABS IMAGICA / AQUA IMAGICA / NOVOTEL IMAGICA LOCATED??
Khopoli – one and a half hour's drive from Mumbai and Pune Address:
30/31, Sangdewadi, PaliKhopoli Road, Taluka-Khalapur, Off Mumbai Pune Expressway, Raigad, Khopoli, Maharashtra
WHAT ARE TIMINGS OF NOVOTEL IMAGICA?
Hotel CHECK-IN Time:

02:00 pm
Hotel CHECK-OUT Time:

12:00pm
Theme Park:

Park Timings: 10:30am – 8:00pm
Ride Timings: 11:00am – 7:00pm

?Water Park (Aqua Imagica):

Park Timings: 10:30am – 7:00pm
Ride Timings: 11:00am – 6:00pm
Breakfast:

10:30am onwards (if bought in meal package)
Beyond Enough Hack:

Above is the information you will get on the site, the hack which you need to know is to reach IMAGICA by 10am as you might end up waiting in long queue (inspite of 8-10 ticket windows) to collect the Tickets over the counter to get an entry in the park.
ITINERARY:
1.NIGHT STAY PACKAGE:
Day 1:
Arrive at Novotel Imagica
Drop off luggage & collect park tickets
Day at leisure or proceed to your preferred park (Theme Park / Water Park)
Return from park & Check In
Evening free at leisure
Overnight at hotel
Day 2:
Buffet Breakfast at hotel
Check out from hotel
Visit the other park
Proceed on onward journey with happy memories
2 NIGHT STAY PACKAGE:
Day 1:
Arrive at Novotel Imagica
Drop off luggage & collect park tickets
Day at leisure or proceed to your preferred park (Theme Park / Water Park)
Return from park & Check In
Evening free at leisure
Overnight at hotel
Day 2:
Buffet Breakfast at hotel
Visit the other park
Evening free at leisure
Overnight at hotel
Day 3:
Buffet Breakfast at hotel
Check out from hotel
Proceed on onward journey with happy memories
HOW TO REACH AT NOVOTEL ADLABS IMAGICA?
FROM?MUMBAI:
Local trains

Take a train to Khopoli and avail pocket-friendly rickshaw rides to Imagica and back
Once you arrive at Khopoli station, you can avail an auto-rickshaw ride directly to/from Imagica
Prices are fixed for your convenience: Rs.50 per person for a one-way ride
For return journeys, rickshaws are usually available outside the main entrance.
Khopoli station is just 20 minutes from Imagic
It is connected to Mumbai via direct local trains, and to the rest of the rail network via Karjat station.
PUNE:
Find out our discounts and Book your Imagica ticket with car selection option? here
STEPS TO BOOK NOVOTEL IMAGICA STAY PACKAGE:
Click
https://www.beyondenough.in/amusement-park/imagicanovotelhotel
Select Date of Visit from Calendar.
Select 1 Night Stay OR 2 Night Stay -> select package based on occupancy
click CONTINUE
Select the required ADDONs -> click CONTINUE
Fill up the personal details -> click CheckOut (you will reach to the Order Summary Page)
Apply respective COUPON CODE to avail the exciting discounts.
After the Payment, you shall receive a?TRANSACTION ID?via SMS as well as an EMAIL from NOVOTEL IMAGICA which you need to carry (no HardCopy required). You need to present the Transaction ID over the reception.
ABOUT NOVOTEL IMAGICA & BEYOND ENOUGH!
Our endeavour - to always bring you best experiences at the best prices in the industry. Imagica – India's only International Standard Themed Destination, brings you the right mix of fun, excitement and thrill with the unparalleled Theme Park, Water Park and Snow Park. If you wish to cover it all, just one day is not enough. We bring you NOVOTEL IMAGICA – India's preferred holiday destination. Theme Park is for Thrill & Experience and Water Park is for Leisure. IMAGICA is open 365 Days.
AMENITIES:
Minibar
Complimentary Tea/Coffee Maker
24Hrs in-room dining
40 inch LED TV
Electronic Safe
High Speed Internet with Wi-Fi
Iron & Ironing-board
RIDES:
THEME PARK:
Imagica has a wide range of rides to offer for everyone, be it for your kids, your family or the thrill rides for the adventurous person hidden inside you. For the adventure seekers, there are roller coasters and high-speed rides?such as?Scream Machine, Nitro and Gold Rush Express. While kids may have fun at the?Mambo Chai Chama, Tubby Takes Off, Wagon-'O'-Wheels?and more, the young-at-hearts can experience the thrilling attractions,?Mr India, I For India, Rajasaurus, Splash Ahoy, amongst others. Imagica also offers magnificent indoor AC attractions such as?Salimgarh, The Detective Bow Wow show, The Magic Box?and much more. Imagica has continuously been adding newer attractions every year. Staying true to this tradition, children's favourite character Chhota Bheem and his friends have found a permanent home at Imagica. Chhota Bheem will meet and greet his fans, and lift their spirits by being a part of the entertainment extravaganza- the Grand Imagica Parade. That's not all! Guests will also have a plethora of interesting Chhota Bheem merchandise to choose from and take back home.
WATER PARK:
While at Imagica, head to the Mykonos-themed Water Park, where there is never a dull moment. The non-stop upbeat music sets the perfect tone to party at the?Wave Pool, and the water slides shoot up the thrill meter. Get on the exciting rides, splash away at the?Zip Zap Zoom?in the looping aqua tubes, and twist and turn at the?Swirl Whirl?at Imagica's Water Park. From crazy slides to lazy lagoons, it is the best place to escape the mundane routine! The restaurants offer an appetizing range of quick snacks, meals and beverage to keep you hydrated and full, while you enjoy at the park. Excitement doubles as?Water Park guests now get free access to the majestic Grand Imagica Parade and other attractions at the Imagica High Street.
FAQS & BEYOND ENOUGH HACKS:
VERY IMPORTANT:
Discounts are available only on ONLINE TICKET BOOKING. These offers are exclusive and will not be available at the Park Counter. Online Booking will close at 9:30am for the very same day visit. We Highly recommend the purchase of ONLINE EXCLUSIVE MEAL PACKAGEs, as this will save you about 60-70% in Food cost at the park. Add-ons (like meal packages, transport, Digi photo, etc.) cannot be booked separately. Whether the Tickets are purchased Online or at the Park, the Taxes remains the same. Beyond Enough do not charge any extra tax. The Prices & Taxes are controlled by IMAGICA.
Should I travel to Imagica in a monsoon?
IMAGICA is a lot more fun during rains. The View is super awesome as it is a hilly region. For Theme Park - there are only 3-4 (out of 25) rides outside, rest all of them are indoors. Rides are not closed, all rides are operational in rains too unless it is heavily raining for which, few rides are paused for a while & started back again, which you can cover any time of the day.
BOOKINGS:
Beyond Enough Hack: Jr.Child Or Pre-Schooler(below 5Yrs) has free entry to NOVOTEL, SnowPark and Tubby's Secret Party, (Tubby's secret party will be from 1pm to 2pm) However, You need to purchase Jr.Child Ticket separately only for THEMEPARK
When does the Online Booking to buy IMAGICA tickets close?
Online Booking Window closes at 9:30am for the same day's visit, so if you are waiting for booking your tickets very last moment, you would like to book the same before 9:30am
Can we avail the discounts at the counter physically?
NO. Discounts are offered online to ensure the consumer's visit. This is available to help people conclude their booking and pre-buy. At the counter, you have already reached traveling 40-50kms, you are already our patron, discounts are offered to convert a non-consumer to our patron. Also Few Tickets like Wat-A-Wednesdays, Happy Tuesdays & Special Events Tickets tend to get Sold-Out, so we recommend booking the tickets for your Imagica trip as soon the visit is finalized.
What are Express Tickets?
Express Tickets allows you to skip the long waiting queue for the rides - once for every ride. Ideal average waiting time is about 15 to 20mins and during the special days like Happy Tuesdays / WatAWednesdays, etc, it increases to almost 30mins.
MEAL OPTIONS:
We Highly recommend the purchase of ONLINE EXCLUSIVE MEAL PACKAGEs, as this will save you about 60-70% in Food cost at the park.
Beyond Enough Hack: These are Meal Coupons to be collected at the counter (one each for breakfast, lunch, snacks and dinner). Guests need to only present the same at any of the restaurants inside the park and select any one dish from the Menu. These coupons do not have any amount mentioned on the same. You can opt for any item Veg/Non-Veg, even Jain food is available at the restaurants. Unlimited Packages have only the LUNCH as unlimited, which is served at a specific restaurant only which serves buffet – Imagica Capital at Theme Park & Ammos Cafe at Water Park.
Transport:
Can I book IMAGICA's Transport on the same day of my visit to IMAGICA?
IMAGICA's Transport Desk shuts by 8pm for the very next day's visit, so please book before 8pm if your visit date is just next day.
How will I know whether my CAB/CAR or BUS has been booked?
If you have availed Transport for IMAGICA, you will be receiving the CAR or Bus details between 9pm till 11:30pm one day before the visit date. If you don't receive the details in the mentioned time (which happens in rare cases), you can reach out the IMAGICA's transport desk number 022 – 62552940 (working hrs: from 7am till midnight 12am)
Will the CAB or CAR come to pick me up at my preferred location?
Yes.
Beyond Enough Hack: However, there are certain un-serviceable city outskirts which are not covered under the services (available till Vasai, Kalyan only in Mumbai)
How do I select my preferred BUS, CAR time and what will be my pickup location?
When you add a quantity for Bus/Car, you will see the drop-downs to select the Pickup time. In case of Car-Booking – the address you put in the personal details page will be considered as pickup-drop location In case of Bus-Booking – there are various pickup points which you will have to select from (near to your residence, as per your convenience)
WATER PARK:
Beyond Enough Hack: Carry your own clothes, preferably body hugging (nylon or synthetic) to avoid them getting stuck in any rides. Locker facility will be provided inside the water park. There will be a Deposit of ? 500/- and a rent of about ? 200/- per locker. Below 5yrs age get free entry to Water Park compared to 3yrs at Theme Park.
SNOW PARK:
Snow Park is a 45min. activity, time-slot starts from 10am, last time slot is at 7pm. It can be purchased alongwith the tickets.You will be provided with all the necessary winter wear to keep you safe from catching a cold! Jacket, hand gloves and snow hiking shoes are available free-of-cost at the Snow Park.Jr. Child or Pre-Schooler gets Free Entry to Snowpark
Beyond Enough Hack: If you have bought Imagica's Snow Park Tickets or are planning to visit Snow Park. Please ensure you are carrying your own SOCKS, right SOCKS... You are not allowed inside Snow Park without socks & they do not provide along with the other FURRY clothes. You can purchase the socks at the park directly if you have forgotten to carry the same.
ThemePark is very exhaustive and takes high time to cover, you might have to skip few rides to attend Snow Park, so Snow Park is a best-fit with Water Park
NOVOTEL IMAGICA TERMS & CONDITIONS:
All hotel bookings are subject to availability. All package rates are valid as per the dates mentioned only. The hotel check in time is 1400 Hours and check out is 1100 Hours. Any early check in or late checkout will attract additional day use charge of INR 5000 plus taxes for a maximum of 4 hours and there after a full day rate (rate of the day) will be applicable. Extra bed, if not included in the package will be charged additional fee plus taxes on EP basis and will always be on subject to availability The reservation do not guarantee the room allocation on the basis of guest preference like King bed, twin bed, smoking room, Pool view room or nearby rooms. However we will always try to fulfil your entire requirement.? All the occupants must display a valid Indian government approved photo ID cards at the time of check in failing which may result in rejection of accommodation Hotel will be charging an additional amount as an advance token against the payment for availing other services/facilities in the hotel Due to any inclement weather condition at any of the destinations, we are not liable for any kind of refund Postponement of date will be treated as cancellation and will be subject to availability Visitors are not permitted in the guest rooms after 2200 hrs without registration and need to provide their identity proof In case of cash payment exceeding INR 24,999, PAN Card copy is mandatory of the guest Rates are subject to change without prior notice. Surcharge applicable during festival and blackout dates. Please note there will be penalty of INR 3,000 plus taxes & service charges in case guest is found smoking in a non-smoking room.
CANCELLATION POLICY:
Any cancellation upto 72 hours prior to visit date, will attract a penalty of 25% of package cost.
? Any cancellation within 72 hours from visit date, will attract a penalty of 100% of package cost.
Partial cancellations or modifications are not permitted.
No-Show: Please note that the Park tickets are issued only for the date as mentioned thereon. These tickets cannot be used on any other date & no refunds shall be given for unused tickets.
Chargeback: No chargeback are permissible on unused tickets (Over & Above the IMAGICA Cancellation Charges: Beyond Enough will charge 2.5% as handling & payment gateway costs)